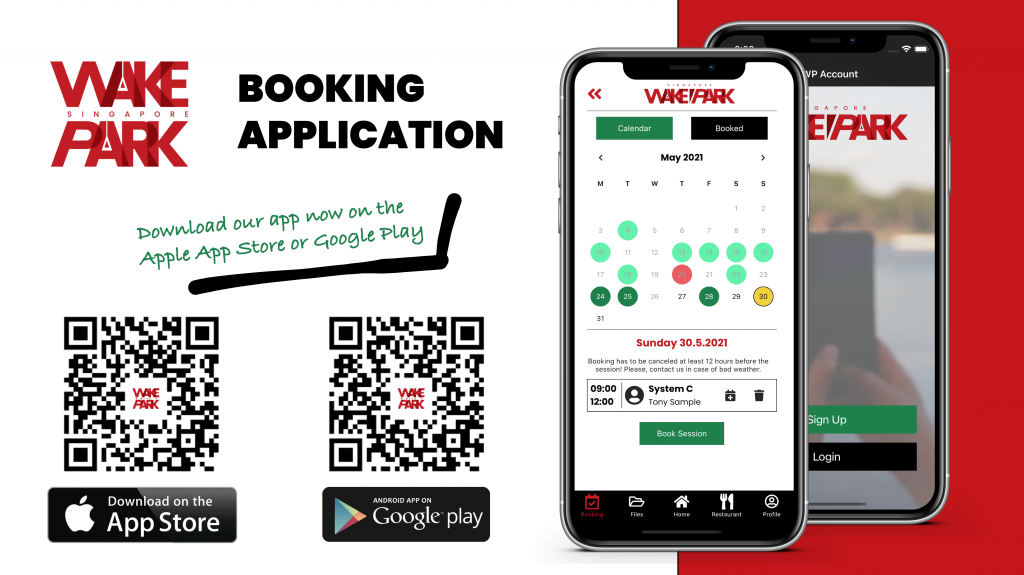 Dear Riders
Come 17th June 2021, we will be migrating to our very own ride booking portal.
The new booking system promises to be more efficient & secure.
Kindly download our Singapore Wake Park App from Apple App Store or Google Play or simply update your current version to explore the booking interface.
All riders including minors will need an account.
Tutorial link: https://singaporewakepark.com/mobile-app/
All ride bookings from 1st July will go live on the new portal on 17th June (2 weeks in advance)
Meanwhile for bookings up to 30th June will still be on the current booking system. https://singaporewakepark.com/booking/
We are expecting teething problems with the new booking system in the early stages which we will resolve. So please bear with us.
We will be happy to take any enquiries via WhatsApp +65 97722780 before the migration.