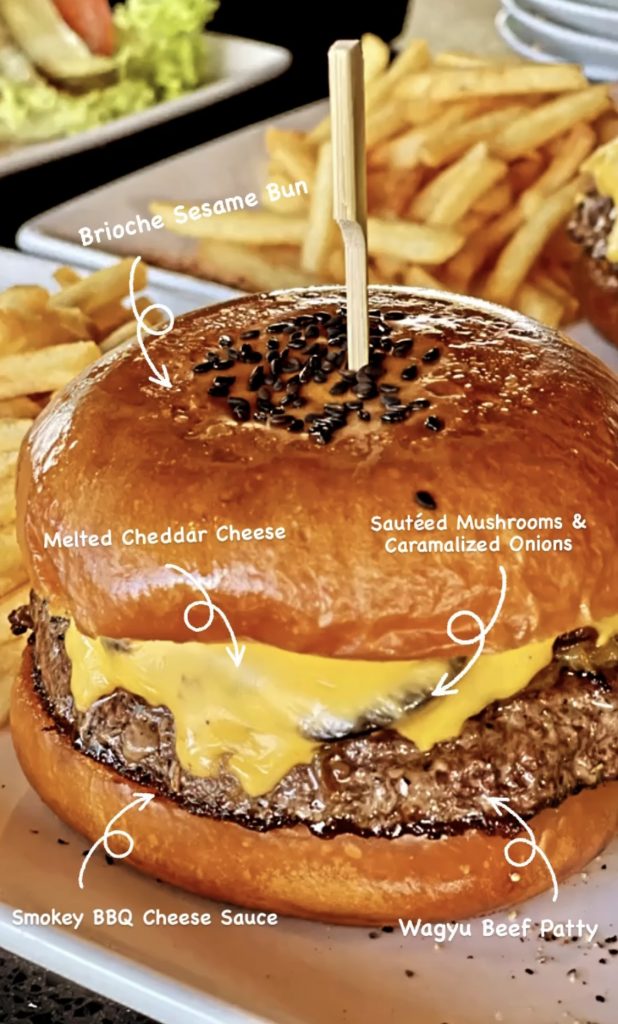 Coastal Rhythm is the Park's cafe and bar, perfectly positioned between the open sea and our lagoon with plenty of sea-breeze coming through. Take a break in between your cable-ski sessions, or chill-out with family and friends when you want to get away from the city, and take in an uninterrupted view of the lagoon.
We promise generous servings of delicious food to fill up hungry stomachs after spending all your energy at the Park. Western favorites are all freshly prepared upon order in the kitchen. Best consumed with a refreshing glass of your favorite beverage to pair with your scrumptious meal.
SWP New Menu (w.e.f. 20th Aug 2021)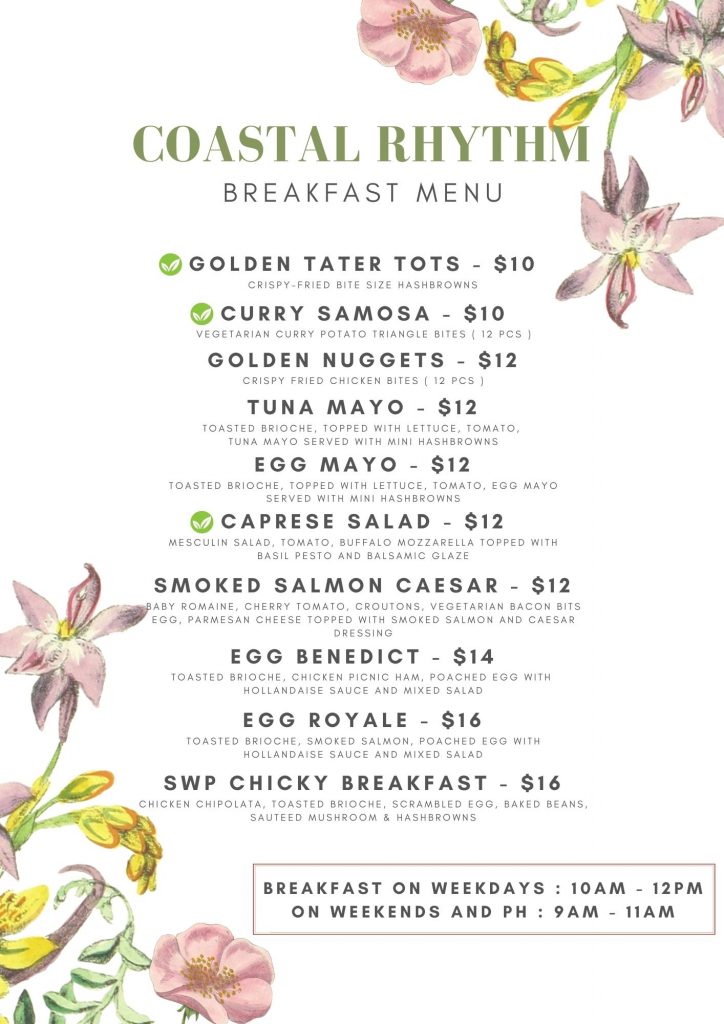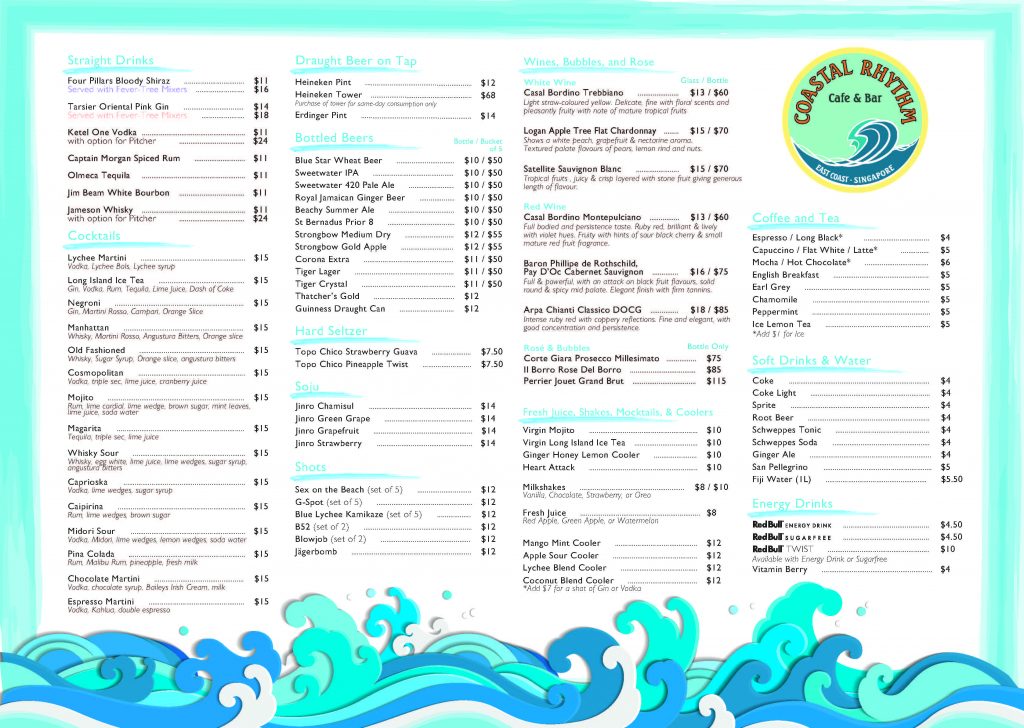 Opening Hours
Weekdays
10 : 00 AM – 10:00 PM

Weekends & Public Holidays
9 : 00 AM – 10 : 00 PM

Last order for food:

Breakfast Menu
12:00 PM (Weekdays)
11:00 (Weekends & PH)

Lunch & Dinner Menu
8:00 PM

Tapas Menu
8:45 PM
NEED RESERVATIONS?
Call Us at +65-6636 3705